PICTURES
Pics
Hey guys! Send me pics and I'll post them here!  E-mail pics to me at cheeseandpopc

hey guys! send me pics and ill post them here! E-mail pics to me at cheeseandpopcorn1998@yahoo.com! ill make pics if you huys want me to! here is some that i made!
Hollywood knows who I am:

I salute my country:
My Question:
My Favorite Cookie!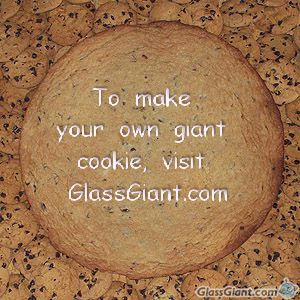 What happened to the Snow Forts? (Sorry for the blurry image, click on the pic to see it clearly)
I'm Invisible!
Me stealing  a guitar
I found the legendary white puffle! (edit)
Sever Action (sorry about the blurryness, click on it to see it clearly):
I've destroyed the map and set the Mountain on fire!
I know Aunt Arctic and Billybob!
I'm going to the Ninja Room!
people have my back!!
i don't even know this person
I'm not a penguin i am a dog
G is gonna kill me
I didn't mean to i promise
think they need more pictures
ahhhhhhhhh the pink thing is eating me
giant toys
scared puffle
lifegaurd pics
forget about paintful eyes painful body
The secret is that your my favorite puffle
awsome piffle(edit)
shrek players card (edit)
evil octopus
my awsome limbo skills
98, 99, 100 yes i did it
My hats don't like me
I am evil
drunk puffle (edit)
watch out (edit)
slipery snow (edit)
oh no my string broke (edit)
robber on the loose (edit)
find this perdon (edit)
shoot the puffle win a ps3
(edit)
save this puffle (edit)
club penguin football (edit)
club penguin blog update (edit)
evil or good you decide (edit)
noobs do stupid things (edit)
Im not a penguin im a duck
go to school (edit)
bouncy (edit)
how to do the newspaper dance (edit)
penguin in jail
danny phantom (edit)
just a warning
take me off the ride(edit)
club penguin should get bathrooms (edit)
bad puffle (edit)
we fly high no lie
rapunzel rapunzel
now i am a green duck not a penguin, dog, yellow duck.
ahh my dragon has red hair
cp nhl (edit)
dont hack (edit)
mod job (edit) 
yay i win (edit)
funny puffles (edits)
dont stop flowing (edit)
dunya13 made my header so i made an edit for her (edit)
night at the museum club penguin style
hide and go seek
have no fear super penguin is hear
walk the penguin
dont blow it up! its my igloo!
 (click to enlarge)————–>
 (click to enlarge) 
I quit the coffie shop and I looked for a job. this was the only job open! can u beleve that?
 (click to enlarge)
penguins don't care about other penguins! i mean really! i was drowning today. it took about 10 penguins to get me out. man the nerve of some penguins. XD
 (click to enlarge)
---
10
Nov
10
Nov
10
Nov
10
Nov
10
Nov
10
Nov
02
Nov
I was once one of them!lol.
02
Nov
28
Oct
28
Oct
28
Oct
27
Oct
Here are some coolio tips u can use!!!!
27
Oct
Theese are some really cool penguins!!!!!!
27
Oct
27
Oct
26
Oct
these are my funny dogs in fast food costumes they are going trick or treating!